The inaugural Visions Festival took place last weekend across three separate venues, all located just off Hackney's Mare Street.
—INSERT YOUR OWN GENERIC EAST LONDON COMMENT HERE—
Right, now we don't have to bother with forcing a below-par pun about hipsters or trendy beer into the intro, we can get on with reviewing the actual event…
What with Camden Crawl practically disappearing and last month's disappointing East End Live infuriating performers and punters alike, the nearest similar event is the more geographically wide-ranging, train-based Sound Tracks Festival which took place between Dalston and Peckham in May. Sure, there's Field Day and Lovebox, but they don't really encapsulate a 'local' feel.
Hence Visions doesn't have much immediate local competition, and so had a lot to prove last Saturday (August 10). A combined effort from longtime promoters Rockfeedback, Bird On The Wire and Sexbeat (the team that hosted last year's warehouse-based Radfest), its fresh-faced appearance belied a wealth of experience in events management. And however dull that might sound, it actually helps a hell of a lot when it comes to enjoying your day as a punter.
Situated in three venues fifteen minutes from each other – the recently renovated London Fields Brewery Brewhouse, Netil House and Oval Space – what the line-up lacked in numbers it made up for in quality. With interesting venues full of character and various outdoor spaces to stumble around in between acts, standing in a dingy bar this was not.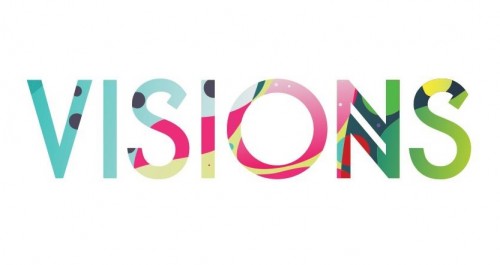 Perhaps to get people in early a lot of the more 'buzz'-heavy acts featured at the beginning of the day, which meant the first couple of hours gave our legs a bit of a work out. Kirin J Callinan opened proceedings in the most intimate of the three venues, the Brewhouse, surrounded by loop and effect pedals, and his one-man-band affair manages to combine a Bill Bailey stand up show with The Kills. His guitar warped between Bon Jovi bluster to sounding like a synthesizer at the click of a heel. Getting a London audience to smile, and even chuckle, while they're still suffering from Friday night is no easy task, but he manages it.
Over at Netil House, last week's interviewees The Wytches are aiming for a very different response. Their knack for writing echo-laden headbanging riffs combined with some really inspired, and seemingly very personal, lyrical moments, is what keeps them so exciting. Seriously, this is about the tenth time we've seen them this year and we ain't tired yet.
The surprise success story of 2013, Public Service Broadcasting, possess one of the most considered live performances around for a new band, encapsulating a weird English obsession with the radio and History Channel footage of spitfires in mid flight. The precise matching of the visual element with the vocal samples used in their part-kraut, part-electro sound really adds to a show which is otherwise pretty stilted, other than the quirky vision of J. Willgoose's soon-to-be copyrighted tweed 'n' bow tie look. Throw this together with the voice emulator used to say thanks and goodbye and PSB seem like they're trying to achieve for middle England what Kraftwerk did for the German autobahn and Sigur Rós have for the Icelandic countryside and a million BBC wildlife documentaries.
Then it's a short walk down to the canal-side Oval Space for Tirzah & Micachu. While it's impressively roomy inside, the PA doesn't seem strong enough to alert anyone standing behind the sound desk that the set has actually started until about five minutes in, although the pair's self-effacing stage presence probably doesn't help – they look like they've just crawled here from a Hackney Wick warehouse squat and smoked every spliff roach they could find on the way.
The music is also sadly not engaging enough for a crowd this size. Wonky beats and woozy tones abound in typical Micachu fashion, but while Tirzah's singing is casually soulful you wonder whether Micachu's more lopsided vocals might have suited it better. Instead she contents herself by fiddling with a mixer, sending tempos lurching between a sprint and a stagger, while the bass and treble is manipulated in a way that makes you feel like you've just been spun round while blindfolded. The set ends with a few more upbeat numbers that the crowd responds to, including recent single 'I'm Not Dancing' ("I'm not dancing, I'm fighting"), but they exit the stage as if still not aware the audience is even there, despite the whooping of mates in the crowd. While the finish was better than the start, it's like pretty much everything Micachu has done since her incredible debut album with The Shapes: you want to like it more than you actually do.
The Haxan Cloak is up next, and so reticent, with his obscured figure poking equipment in the shadows, that he makes Tirzah & Micachu look like Ike & Tina Turner. His music, however, fills the room like a fat goth in a latex corset. The beats sound like blades being unsheathed, making you itch like an opioid-allergic runaway hours after taking their first hit of heroin. The Wakefield wanderer's music reflects the desolation of his hometown, and he's clearly a man deeply in touch with his sonics. His kick drums are like being punched in slow motion by a girder – the bloke in front of me headbutts an invisible assailant in time with every beat.
One track sounds like the burning wreckage of an ice cream van, another like Sly & Robbie's 'Burial Dub' re-imagined as a dirge for a Transformer's funeral. And while he's hardly an entertainer on stage, visual diversion is provided by the sight of those at the front being blasted by a hyperactive smoke machine that provides a simulation of sitting opposite Kate Moss' ashtray. The gravitational pull of his bass does start to wane towards the end of the set, which is probably when most of the audience suddenly realise how much louder he is than Tirzah and Micachu as the blood starts leaking from their ears.
But while monstrous volume is all well and good, there comes a point when something becomes so noisy and angry, it actually stops being interesting. Welcome to Iceage, live at Netil House. With the songs and singing rendered an imperceptible mush, it seemed more like a good band's second show as opposed to a long-running band's umpteenth. The amount of people who made the 'but they're all Nazi sympathisers aren't they?' comment before, during and after made the whole thing a bit uncomfortable too. I've only come across this point of view briefly before, being uninitiated with the band as a whole, but they do need to work on making sure people know they're not actually Nazis. Or, if they are Nazis, everyone should probably, you know, stop listening.
One of the most talked about acts on the day, Cloud Nothings inspire the same level of excitement as any of the headliners, leading us to expect big things. Unfortunately, even the mass crowd adoration and spirit (and it was a big crowd) can't disguise a distinct lack of tunes – take away the rough edges and much of it sounds like the fucking Foo Fighters. Indeed, the best bits of their set are usually the bits in between songs – the bursts of noise, the rioutous thrashing, and the bits where bassist TJ Duke hangs on the same note for an inordinate amount of time while the rest of the band goes mental. They go down a storm but our camp, like the set itself, is thoroughly divided.
A much calmer offering is in store back at the Brewhouse, where Jeffrey Lewis is in his element. While his tours with a full band are fun, he's at his best when things are more intimate, and here he's accompanied only by the mandolin meanderings of Franic from The Wave Pictures. Whereas most of the acts at Visions barely manage a word to the crowd between them, Lewis thrives on engagement, best evidenced when he asks the audience to help him solve the mystery of a building round the corner where each window has been broken in exactly the same place. "Is this some sort of art thing?" he asks. The crowd respond in the affirmative – it's East London, of course it fucking is!
While sadly there's little material from his earlier albums, the newer stuff sounds great. Best of all are his 'low budget films', where he sings along to slides of his comic strips – a biography of comics genius Alan Moore goes down particularly well. There's even time for some poetry, including a retelling of Edgar Allen Poe's The Raven starring a Jewish pigeon in a New York apartment, and a stirringly political piece called 'What Would Pussy Riot Do'. The fact he manages to keep a drunken crowd immersed even when performing poetry gives credence to the assertion that he's the American answer to John Cooper Clarke. A superb set.
Despite the fact that plenty of the outfits sported by punters on the day provided plenty of ammunition to hipster-haters, Visions doesn't need to slip into lazy East London irony to prove its own coolness. In a world where everything's got to come with bells and whistles and hashtags and Facebook share buttons, going to something really good, really simple and really well-organised was a refreshing experience. As a vision of how local festivals should be run, you couldn't do much better.
Words: Kier Wiater Carnihan & Nicholas Burman