It's that time of the year when you traditionally break out the thermals, wrap yourself up in every woollen item you own, brace yourself against a wind more biting than Luis Suarez, and nip down to the newsagents in order to sift through the papers and music mags to see what they've chosen as their album of the year. Well, not so much these days, but sitting around in your pants, drinking a slightly sour Baileys and idly scrolling through endless blogs' end of year lists just doesn't seem quite so romantic.
Still, whether you're trying to avoid spilling your drink on your iPad, or you're hanging out in WH Smiths with nostalgic morons like me back in 1998, the reaction is basically the same: "hang on, people actually LIKE that record?!". Such is the nature of 'best of' lists – they tend to annoy and enrage as often as they validate and illuminate (and yes, since you ask, our list is imminent). But before we don our seasonal brown noses and let you know what was actually good this year, there are some nasty things stuck our chests that we want to shake off.
Namely, the albums that failed to deliver. The albums that let us down. The albums that turned up at our door brandishing flowers, champagne and tickets to Paris, only for the flowers to turn out to be fake, the champagne to be Lambrini, and the tickets to be for Paris nightclub in Sheffield, where we left a mess of tears and vomit a single spin later.
However, it's important to clarify that we're not just talking about bad albums. You don't have anything invested in an album you expect to be cack, after all – they can only surprise you for the better. We're talking about bad albums that we expected, or at least hoped, would be good. The ones that arrived on a glorious wave of hype that was eventually revealed to be a tsunami of stale piss.
For that reason, there are several records that we'd like to include but can't. Yeezus for instance; if only to contradict the bafflingly universal critical acclaim for an album that even fans surely must admit is hardly flawless (the ill-advised re-appropriation of 'Strange Fruit', the several appalling lyrical passages (both in terms of quality and subject matter), Bound fucking 2, etc.). However, a couple of tracks (especially 'Black Skinhead') were admittedly pretty banging, and in comparison to the incredibly overrated, self-indulgent ego-spume that was My Beautiful Dark Twisted Fantasy, at least it's relatively concise.
Other albums, such as those by Tom Odell, The Strypes, 30 Seconds to Mars, Miley Cyrus, will.i.am, are also excluded due to only validating our assumptions that they were going to be a steaming pile of pony. Jai Paul also just about gets a pass, if only because XL are adamant that the leaked album hadn't been fully completed. Which is believable enough, considering it did sound like the musical equivalent of an unfinished wank.
Also, please bear in mind that we have (well, in some cases, had) love for all the acts in the following list. If anything, it's their own fault for being too good previously. And while negative opinions on these albums wasn't universal, suffice to state that none of our contributors nominated any of the following on their 'best of' lists. Although one writer did nominate Boards of Canada for both their favourite AND most disappointing album of 2013.
Which possibly shows we haven't thought this through properly. Bollocks to it, on with the show!
Daft Punk – Random Access Memories
This album came third in The Guardian's Best of 2013 list (which is locked into an increasingly close-fought battle with Pitchfork over who can produce the most predictably irritating countdown), and was described by journalist Dorian Lynskey as "utterly seductive". From which we can only assume that Mr. Lynskey's idea of a seductive evening would involve an excruciating soak in a candlelit acid bath, while a watching a pair of innocent synths be cruelly mutilated with an axe.
It does have two saving graces though. One was that it helped put Nile Rodgers back in the spotlight, giving a bit of well-deserved extra publicity to his phenomenal greatest hits tour with Chic. The other was watching people on Facebook listening to the album leak, assuming it must be fake due to its abysmal quality, then slowly realise the awful truth that it was, in fact, the genuine article. Resulting in comments like this: "Allow me to be among the first people to proclaim it's a horrible, wanky, steaming pile of shit and I'm offended they bothered to release it". Ouch.
My Bloody Valentine – m b v
It's amazing that, following the sheer weight of expectation and excitement surrounding 'm b v' (I myself also ordered one of the vinyl pressings from their site), you'd be forgiven for actually forgetting that this came out this year. The more things change the more they stay the same, and this couldn't be truer than for the third record from Kevin Shields' lot, a full 22 years after their last release. While it wasn't a bad MBV album, it's time capsule-esque familiarity sort of makes you wonder what the point was. In between that and a host of disappointing live shows, this is one blast from the past that feels more like a whoopee-cushion a few months down the line.
Foals – Holy Fire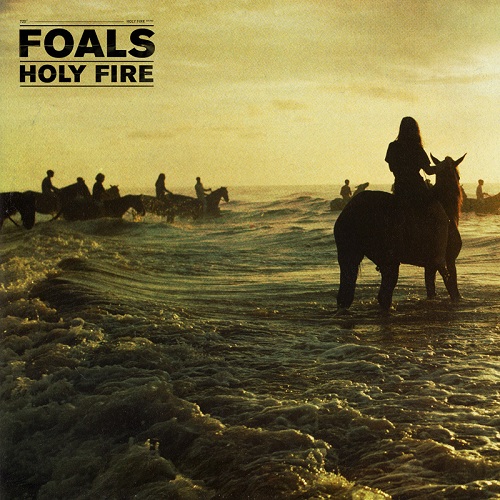 All the will in the world can't cover up the fact that Foals' fourth release did what ever other Foals album does: makes itself sound a lot more clever than it actually is. Once you get past the singles (which are all shoved to the beginning of the album; again, much like every other Foals album), 'Holy Fire' is nowhere near an album as good as we've all been told it is. Their highly polished approach to 'math rock' is making them sound a bit like an advert for a trip on a ferry.
Janelle Monae – The Electric Lady
I was lucky enough to see Monae play Glastonbury a couple of years ago, and it wasn't just the best gig of the festival, but genuinely one of the best gigs I've ever seen in my life. Electrifying doesn't even begin to cover it. Her cover of 'I Want You Back' was so good that it couldn't have been bettered even if Michael Jackson himself had risen from the dead and moonwalked across the stage. Yet in the studio that energy often seems to dissipate, spread too thin over concepts that drag the music down rather than give it purpose. At its worst it simply sounds insipid, which is something you could never say about her live performances. I hold out hope that one day she'll produce the classic album she surely has up her sleeve, but this ain't it.
Factory Floor – Factory Floor
The same complaint can also be slung in the direction of Factory Floor. An undeniably invigorating experience live, at their best they can be almost transcendental. Yet for a band who attract so much slavish press that it's like they're doing backflips along the cutting edge, the album just sounded, well, a little boring. And unlike with Monae, there were precious few indications that a groundbreaking release might at least be around the corner.
Nick Cave & The Bad Seeds – Push The Sky Away
What do you want from Nick Cave & The Bad Seeds album? Lust, sin and religious angst, right? Essentially the sound of a giant erection wearing a crown of thorns, wailing into a godless sky. Instead, 'Push The Sky Away' gave us the sound of a wrinkled, flaccid willy wearing a tea cosy and gently snoring to the sound of the shipping forecast*. 'Push This Guy Away', more like. Eh? Eh?
*An exception can be made for 'Jubilee Street', which is fantastic
The Strokes – Comedown Machine
This only appears here because for some reason we still had the faintest, most far-fetched hope that The Stokes might still have at least a half-decent album left in them. Safe to say 'Comedown Machine' extinguished that hope for good. The drunken synth sound of contractual obligation, it's no wonder the band themselves swerved promotional duties for it, like weary politicians dodging questions from an irate librarian on Question Time.
Connan Mockasin – Caramel
Oh, Connan. You took the idea that hipsters have sex to your music and ran with it, but the result was something that was just too cringey to listen to. Sorry, but you're just not Prince. Maybe we're just prudes, but laughably 'erotic' groans and a track featuring a woman bawling for five minutes over a meek groove aren't exactly what we'd choose to create a romantic atmosphere. It's a shame because 'I'm The Man That Will Find You' is a great track (as is 'Do I Make Your Feel Shy?'), but the rest is sleaze-ridden filler, and not in a good way. Also, taking another look at the cover, we're kind of regretting leaving this out of our 'Worst Album Covers of 2013' list.
Tyler, The Creator – Wolf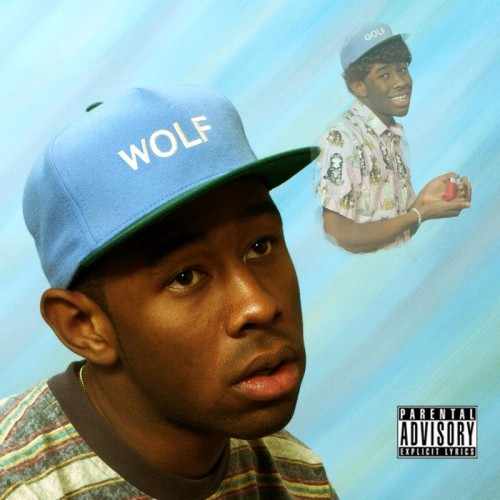 Two years ago I made the mistake of putting Tyler's debut album, 'Goblin', on the stereo during an occasional shift at a second-hand record shop. While there were several moments that made me go, "bloody hell, that's brilliant" (usually the ones involving Frank Ocean it has to be said), there were also a few (the rape 'n' murder stuff primarily) that made me feel like everyone in the shop was looking at me with disgust and disappointment.
With 'Wolf' it was basically the same, except with less of the former and more of the latter. Which was odd, as this time I intentionally listened to it in an empty room. Slapdash, uninspired and stuck to a schtick that's getting old very quickly, it's little surprise that Odd Future cohort Earl Sweatshirt sped off into the distance this year, while Tyler was too busy making dodgy Mountain Dew adverts and spouting misogynistic rants against people who criticised him for being, um, misogynistic…
David Bowie – The Next Day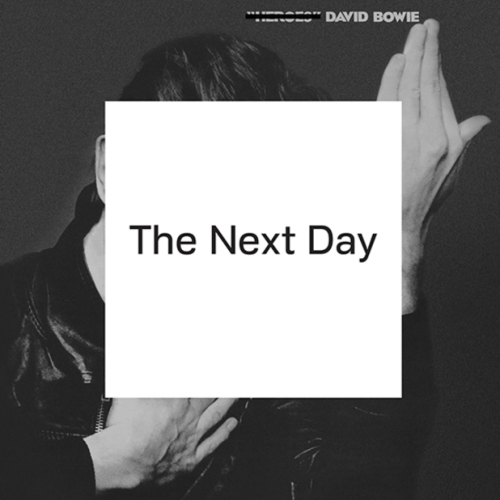 January 8th, 2013: On his 66th birthday, David Bowie drops the unexpected bombshell that he's written and recorded his first album in a decade, as well as new single 'Where Are We Now?'. Despite the fact that it's a maudlin dirge that sends many people waking up to the big news straight back to sleep, the music press goes into an absolute frenzy. The next three months is a dizzying whirlwind of celebratory Bowie pull-outs, mini-memoirs and brow-knotting thinkpieces, while an already much anticipated Bowie exhibition at the V&A becomes one of the hottest tickets in towns. Meanwhile, everyone on Twitter and Facebook immediately changes their profile picture to that dodgy snap of them in Ziggy Stardust facepaint, taken at a fancy dress party in 2008.
Then the album comes out, and it's bang average. Not bad, but far from a classic. However, a thousand music journalists suddenly have the justify the hype tsunami they've gleefully fostered, and it garners almost universal top marks. You might say the fact it's appeared in so many end of year lists nine months later indicates the lunacy of our opinion. We'd ask: how many of those lists would 'The Next Day' appear on if it wasn't by Bowie?
(N.B. We're duty bound to mention this dissenting note from one contributor when asked for his suggestions: "I'm explicitly not putting David Bowie in here. Despite the hype I had low expectations, and it's a solid enough album. Not as good as Heathen though. (And anyone who compares it to the Berlin Trilogy is an exaggerated tit.")
And with that, our pathetic bleating is at an end. Let's hope for better stuff from all next time round. And remember, don't believe the hype…
Words by Kier Wiater Carnihan, Nicholas Burman, Lauren Wilson, Alex Allsworth, Ben Cormier
Hatemail: info AT the-monitors.com