Earlier this week we stumbled upon a sweet little Tumblr called This Charming Charlie. Built upon the obvious premise that Charlie Brown and The Smiths are both equally excellent, the blog's creator, San Franciscan graphic designer Lauren LoPrete, started putting Morrissey's lyrics in the speech bubbles of Charles M. Schulz's strips to poignant and humourous effect. A fairly harmless endeavor you might think, but it seems she's been served with an order to dismantle the site by Universal, who claimed the use of the words was a copyright infringement. The bastards. LoPrete would have been forgiven for asking 'what difference does it make?', but has instead reluctantly submitted to the major label's demands with a simple blog post entitled 'I Know It's Over'. Lauren, take a bow. How long do you think it'll be before Universal strike a deal with Schulz's estate to produce a line of Peanuts/Smiths-themed merchandise?
Still, maybe she should be glad she hasn't suffered the same fate as some other crafty copyright avoiders. Kim Dotcom, still fighting extradition to the U.S.A., is reportedly launching a multi-million dollar lawsuit against the New Zealand government for the nature of his arrest last January (and the spying he alleges preceded it), while a Cumbrian bootlegger has been jailed for four months after flogging a load of dodgy Beatles records. Funny that, with all the digital piracy constantly occurring, it's still those involved in counterfeit physical product who are more likely to get done. Surely they at least deserve some acknowledgement for the craft involved? Ind in other legal news, pop star Sky Ferreira and DIIV frontman Zachary Cole Smith were arrested after being pulled over in a vehicle with stolen licence plates and then found to be in possession of heroin and ecstasy. Again, why is it always the drug-taking car thieves who feel the full brunt of the law? Damn the jaundiced criminal justice system…
Still, most musicians would rather face New Jersey coppers than a gang of bloodthirsty Greek fascists. The country was rocked on Wednesday by the news that anti-fascist rapper Killah P had been murdered by a 45-year-old member of the far-far-really-very-far-right Golden Dawn party, following an argument involving a large group of men, purportedly over football. Apparently Killah P, real name Pavlos Fyssas, had identified his attacker to the police before he died. The murder inspired immediate anti-fascist rallies, which apparently developed into full-scale riots, while Golden Dawn claim they will sue any of Fyssas' attackers who claim the stabbing was linked to the party. Yet another sad episode in the disintegration of a troubled country. In London, there will be a protest outside the Greek embassy at 1 p.m. tomorrow (Saturday 21st September).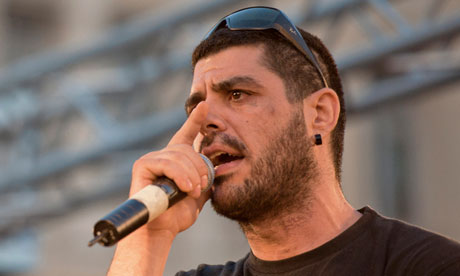 To finish on a lighter note, The Wire actor Idris Elba has finally spoken up about his squabble with Liam Gallagher, which occurred at the NME Awards in February. Apparently Gallagher took exception to Elba messing up his hairstyle when the actor rubbed his head after giving him a friendly hug. "Didn't like that," Elba related to GQ, "Don't touch his hair, apparently. Fuck off. Next time walk with a fucking hairdresser, then…'I'm a popular rock singer, so I'm going to be mean and fucking horrible to people just because they messed up my look.' Fuck off". Gallagher must be pretty thick to take on Stringer Bell, especially after the 'mafia' he once claimed beat him up in Germany in 2007 turned out to actually be estate agents and computer salesmen, but Elba apparently prefers throwing insults to punches. "Fuck that idiot. I don't even know what his songs are about now or what band he's in now. No-one gives a fuck, yeah? He was popular when he was in Oasis".
KO.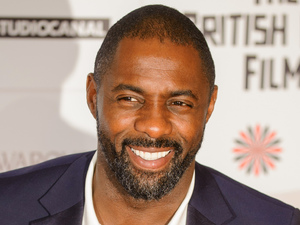 By Kier Wiater Carnihan